SHORT TRAINS ADDON FOR IMPROVED TRAINS V3.1 FOR...
V 3.1 mod for American Truck Simulator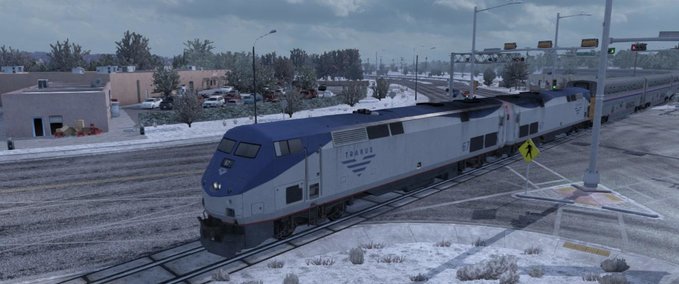 description
Short Trains Addon, for mod "Improved Trains v3.1 for ATS (v1.35x)"
Created for players whose for some reason are not satisfied with too long trains or too much FPS drawdown on railway crossings.
Credits: POWE®FULL™
Version 3.1 for release game (1.35x).
Reduces the length of the freight trains to 20-40 cars, the passenger trains to 6-10 cars
It also returns to all trains the standard maximum speed limit.
Do not use without "Improved trains v3.1
https://modsbase.com/r58cv7zvot3d/Improved_Trains_v3.1.scs.html
Please place this Addon above the Main mod
Enjoy it and Have Fun!
Credits
Modell: POWE®FULL
Textur: POWE®FULL
Script: POWE®FULL
Idee / Konzept: POWE®FULL
Tester: POWE®FULL
Sonstige: POWE®FULL
images
Files
Empfehlungsrate
-/-
noch nicht genug Stimmen
Do you think this mod should be featured?
}